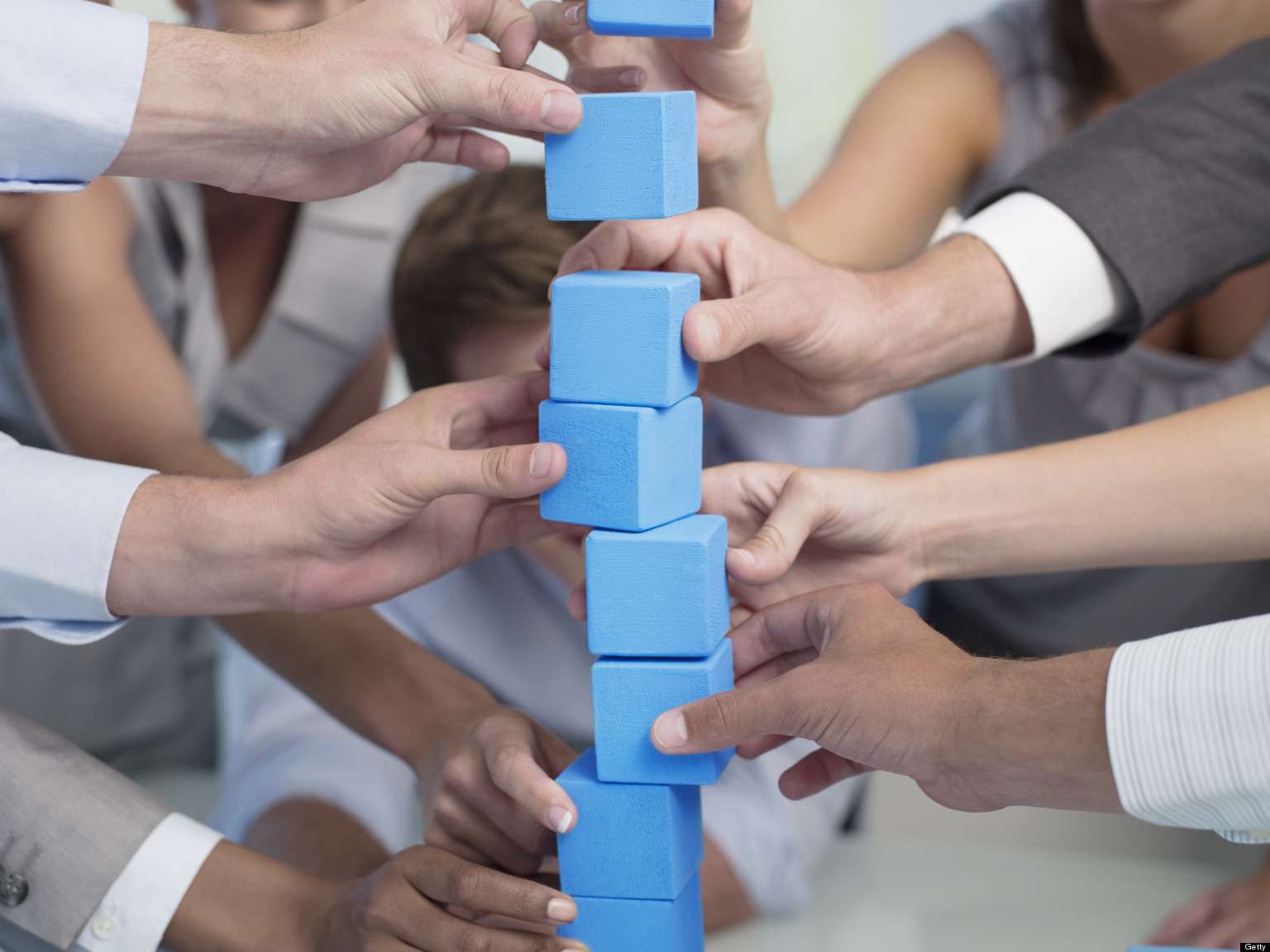 TEAM
We do everything together
Somehow, three people worked, who built something. They were all doing the same thing, but when they were asked what they were doing, the answers were different. One said: "I crush stones," another said: "I earn my living," the third replied: "I am building a temple."
Parable
We are a development team with extensive experience each in its field. We are united by professionalism and obsession with achieving a goal. A systematic approach allows you to achieve high results. We are located in Riga, and using modern development methods, we are able to work with clients from any country and speak different languages. The latest development tools make projects fast, manageable, and secure. The knowledge of modern technologies, in some of which we are participants, guarantees demanded and effective solutions to the tasks set by clients.

CUSTOMER SUPPORT
Full documentation support, task planning, execution schedules, meeting deadlines, quick answers, warranty service, help with resources and knowledge, user training, experienced recommendations
DEVELOPMENT OF WEBSITES, MOBILE APPLICATIONS AND SOFTWARE
Target audience, User interface, Style, Design, Layout, Database, Frontend (site) and Backend (admin) programming, Testing, Site content (content), SEO, Testing, Warranty
OTHER SERVICES
Publishing, Further Support, Training, Extensions
98
Programming languages
PHP, JavaScript, HTML 4/5, CSS 2/3, SQL, Perl, Python, Ruby, JAVA, Objective-C, Swift, C/C++
95
Databases
mySQL, PostgreSQL, Oracle, MS SQL Server, MongoDB, Sybase, mSQL, Firebird, Informix, Interbase, SQLite, dBase, MS Access
80
Frameworks
Yii, Symfony, Zend, Ruby on Rails, Code Igniter, Laravel, Kohana, CakePHP, Phalcon, Aura, Flight
85
JavaScript frameworks
jQuery(-UI, Mobile), Prototype, Ext JS(all Sencha), Vue, Angular, Google Web Toolkit, MooTools, AngularJS, Dojo,
75
Template and markup
LESS, SASS, Smarty, Twig, Haml, JScore, PURE, BadaJS, Rage, Django
98
Development tools
Jetbrain PHPStorm, Redmine, Subversion/GIT, SSH, Photoshop/Illustrator
90
API
Search (Google, Yandex), Social (Facebook, Twitter), Weather (AccuWeather), Sales (eBay, Amazon, Salesforce), Media, File, Reservation (Hotels, Flights, Car Rentals)
95
Payment systems
BankLink(SwedBank, SEB, DNB), Paysera, myPos, FirstData(MasterCard, VISA), Paypal, WebMoney, 2Checkout, Authorize.Net
98
SEO and SEM optimization
Code optimization, Keywords, Audience, Relink, Copywriting, Translations, Editing, Contextual advertising, Banners
65
Hosting
Managed web hosting, VPS / VDS virtual servers, Dedicated servers, Cloud solutions, VPN, VNC, Windows, Linux. In Russia, USA, Germany, Latvia
85
Maintenance
Information systems (servers, personal computers, network and other equipment), Data storage and protection (including backups, anti-spam and viruses)
95
Outsourcing
Ongoing software development to facilitate the business processes of the enterprise, Audits, Selection of IT personnel, Communications, Judicial and legal issues
Russian, Latvian, English 80%
Website development
EUR
1650
/per website
Full website development
Website Advertising
EUR
450
/per month
SEO optimization and advertising on the Internet
IOS/Android/Windows Application Development
from
1500
/EUR
Modern method of business promotion
Multilingual and multi-purpose Website or Online Store
Help in choosing a hosting and domain
This is the perfect solution for a startup site as well as for professionals.
In the process of developing the site, we mean creating a working tool for effective work on the network, understanding and introducing into the resource those elements that are able to bring new customers to you, which in turn will pay money.
We value each client, we also value our work, therefore our projects are a creative product performed by the best specialists and aimed at developing your business.
Site administration system;
More than 12 payment methods;
More than 8 delivery options;
Development period up to 5 days;
24/7 support ready to answer any questions;
When ordering for 6 months, the cost is 1500eur
Search engine advertising is called one of the most effective for promoting Internet services. Every day, the search engine processes multi-million dollar user requests. Therefore, every interested person has the opportunity to order advertising. This method is one of the fastest to meet your goals, that is, increase sales growth. Advertising in the search engine will allow your site to be displayed on the Internet to the target audience. That is, only those who are interested in it will see ads. Site data will be displayed on the first page of the search engine. Low cost and high return - these are the bonuses that advertising on search engines offers. When ordering advertising, you can specify the geo-targeting, that is, users will see in the advertisement depending on the specified geographical location. You can also set time targeting, that is, ads will be shown at the specified time of day. In addition, it is possible to take into account recent user issues. Website advertising is a quick way to attract more attention to your products or services.
SEO Audit and Correction of the site;
Analysis of potential customers;
Increase website traffic;
24/7 support ready to answer any questions;
IOS/Android/Windows Application Development
We create fast, vibrant and popular applications.
For most types of small businesses, we already have ready-made solutions, which can significantly reduce the time and cost of creating a mobile phone application. We will provide you with a personalized solution for your task. Mobile applications are created on a turnkey basis, taking into account all the wishes of the customer and the individual characteristics of a particular business. We ourselves publish programs to the Appstore and Google Play app stores, while providing full technical support for our product. You will only have to work with your customers.
We offer a powerful software product that will allow you to confidently step into the era of mobile devices.
Direct call from the program;
Loyalty and bonus systems;
Menu / prices for goods and services;
Poster / events with a control system;
Share in other applications;
Calculator or calculation of services;
Voice recorder, video and photo recording;
The application immediately for iPhone / iPad, Android, Windows Phone;
24/7 support ready to answer any questions;
We are always free and ready to work.
ACHIEVEMENTS

Our experts have passed and graduated with honors certification for the protection and reliability of methods for developing web and Internet solutions.

2010-2013

3

Our company received an award and recognition as the best developer for 2014 according to the European Association of Web Developers.

2013-2014

TECHNOLOGY

since 2001

Version control systems have become an integral part of life not only for software developers, but also for all people who are faced with the problem of managing and controlling rapidly changing information and want…

since 2014

The modern user interface Modern UI, formerly known as Metro UI, consisting of flat rectangles with large inscriptions, became quite popular among users in 2013 and still remains relevant. For this concept, there are many…

2017

since 2011

Single-page sites and the use of the parallax effect. The parallax effect is as follows: due to the different speeds of the layers of the layout when scrolling the page, there is an amazing effect…

since 2000

We use modern and fast team development methods. Agile methods are such flexible methodologies as Lean Development, Scrum, etc. They were developed back in the early 2000s as an alternative to inefficient traditional IT methods.…

Application of modern technologies HTML5 (Handlebars templates) and CSS3 (using preprocessors LESS, Stylus) The current implemented HTML5 features are as follows: new elements for placing audio and video on the page, offline tools, animation, new…

Responsive website design has become widespread since 2013. The responsive design of the site allows you to view and work with the site on various mobile devices, and there is no longer a need to…
Idea

The first meeting and discussion of the project, ideas, plans, goals and objectives

Planning

Sketches (mockups), description (terms of reference), work schedule

Design

Style and interface - decoration and user-friendly

HTML/CSS Coding

Layout of design and effects for optimal performance in various OS and browsers

Frontend

Database and public part programming

Backend

Development and adjustment to the needs of the administrator (s) of the control system

Testing

Check all functions in real time

Content

Filling the project with contents: texts, pictures, etc.

Production

Project launch, open access and indexing in search engines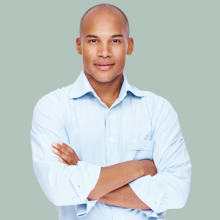 Vladimir Kiselyov
Senior developer
An experienced professional who is able to realize any decisions at a high level.
Web and App development 99%

Management 90%

Communication 100%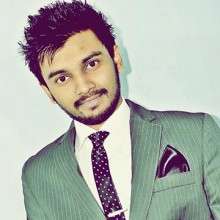 Alexander Chizhov
SEO optimizer
Floating in the otherworldly spheres of analytics, attendance and communications advertising gurus.
Google 99%

Yandex 90%

BING 80%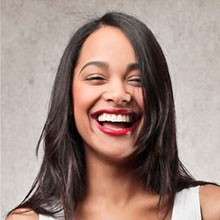 Anastasy Fostiropulo
Manager
The clients attracted by her stay with us forever. Not one client was injured while working with her.
Copywriting 85%

CMS-s 90%

Manuals 99%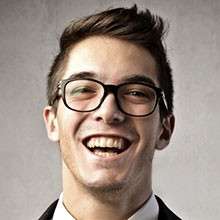 Evgeny Fedorov
Graphic Designer
The winner of the contests, experienced and always ahead of all the trends of styles and trends.
Photoshop 100%

Illustrator 80%

Flash 60%